Up to date Studio News. Check here for weather closings, new classes added, and more!
HANDBAG BINGO FUNDRAISER!

GIRLS NIGHT OUT FOR A GREAT CAUSE

COME JOIN US FOR SOME BINGO FUN!!!
SATURDAY 2/24/2018!
CONTACT MISS ALLIE TO PURCHASE TICKETS!
HELP RAISE MONEY FOR A NEW DANCE FLOOR!

Your Title Goes Here
Enter subtitle here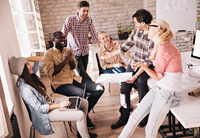 This is where your text starts. You can click here to start typing. Sed ut perspiciatis unde omnis iste natus error sit voluptatem accusantium doloremque laudantium totam rem aperiam eaque ipsa quae ab illo inventore veritatis et quasi.
Ea commodi consequatur quis autem vel eum iure reprehenderit qui in ea voluptate velit esse quam nihil molestiae consequatur vel illum qui dolorem eum fugiat quo voluptas nulla.